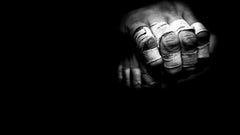 BoxBandz™ - Full Body Resistance Trainer
Introducing the versatile training system designed to enhance your combat abilities.
Increasing your speed, power and endurance whilst allowing you to train much more efficiently.
SHOP NOW
Our Customer Testimonials
This product is amazing. It has increased my punch speed and my foot work significantly. I train with it 3 or 4 times a week and it's fun. I would definitely recommend this product to friends and family.

Quentin Williams
Did 8 rounds with them on, took them off for the last 4 rounds and my punches were stronger and much fast. I've only used them about 3 times but each time it's worked the exact same way definitely a great investment.

Andres Ramirez
I have nothing but good stuff to say about box bandz. It is a great travel companion and excellent to work out with at home well worth the investment.

Darrel Cummings
Everything you guys promoted the bands to be. Truly enjoy them during my heavy bag sessions.

Greg James
I've been waiting for something like this . I seen a boxer years ago with something else and it wasn't as good as this set up right here

Shannon Williams
Excellent quality, comfortable and durable.I love the versatility of the bands. They definitely amped up my workout! Highly recommend.

Vangie
This product really helped with the explosiveness in my punches, really gave me some hand speed as well. I recommend this product to anyone who is trying to build muscle and overall strength On their stand up game. Would buy again.

Akesha Delgado
I've been using the product every other day since I recieved it, and have nothing but positive things to say about it. It's easy to use and it helps me to work out more efficiently in the small area I have available to me.

Giovanni Tapia
Why People Choose BoxBandz™
Become stronger, faster and more explosive
Resistance from the BoxBandz™ Trainer strengthens your muscles to combat tension generated by the bands. Once your body is used to the resistance those movements become easier to perform and more explosive.

Improve stamina, form and muscle memory
Resistance training allows you to perform more reps safely and effectively improving stamina and technique.

Suitable For Any Training Program
Use it to enhance your combat abilities, sports-specific or weight training movement. And with the added benefit of burning through those excess calories, BoxBandz™ also makes for an excellent killer-cardio workout.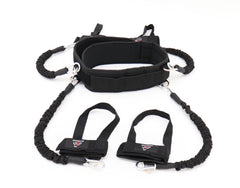 Lightweight and Compact Design for Normal Movements
Designed with an athlete in mind, the set is small and compact to stay out of the way, only applying resistance where needed. The key to the design is that it allows you to make all the normal movements but with added resistance.